13th Governor's Ride on Friday the 13th a Success!
ABATE of Indiana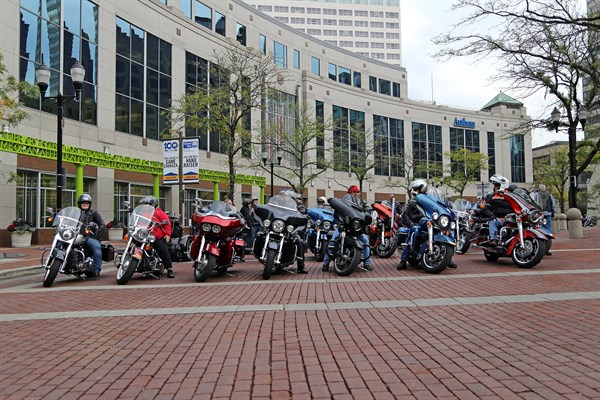 On Friday October 13, 2017, ABATE of Indiana held the 13th consecutive Ride With the Governor. This activity was originally created back in the 1980's to generate awareness for motorcycles and encouraging motorists to share the road. The popular "Motorcycles are Everywhere" bumper sticker is also a part of this campaign. The event continues to deliver that message today, along with other aspects of motorcycle safety. 

For 12 years we were fortunate to have motorcyclists as sitting governors. Governor Holcomb shared with those in attendance that it is his intent to ride with us next year. Governor Eric Holcomb has long been a friend to Hoosier motorcyclists and we are grateful that he wants to continue this event. We look forward to working with him as he begins his motorcycling career and we're anxious for him to join us in 2018.


We were extremely pleased to Have General Ronald Westfall of the Indiana National Guard and Senator Brandt Hershman from the Indiana General Assembly participate on the ride. Although the leaves have not completely turned, this was a most scenic trip through Brown and Monroe Counties ending in Seymour where the riders were greeted by Mayor Craig Luedeman, who is always a wonderful host. We are very appreciative of the assistance provided by the Indiana War Memorial, City of Indianapolis, Indiana State Police, Indiana State Capitol Police, Indianapolis Metropolitan Police Department, Seymour Police Department and especially the motor officers from the Indiana State Police Motorcycle Division. 

During the Daniels administration, this became a fundraiser for for the Indiana National Guard Relief Fund which assists the families of Indiana soldiers. The $2,500 collected this year, puts the cumulative donation at about $70,000. Thanks to everyone that contributed and remember "Motorcycles are Everywhere".