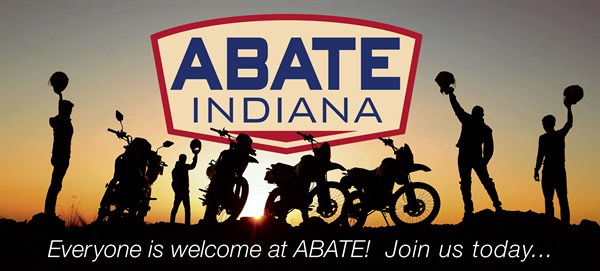 Thank you for your continued support of ABATE of Indiana! 

By renewing your membership, you will continue to receive the benefits of ABATE and we will be able to continue to serve the Indiana motorcycle community.
In order to renew your ABATE membership you MUST use your membership ID number. This 12-digit number can be found next to your name on the back of a recent issue of "Hoosier Motorcyclist" magazine. If you have never signed in before, use this number as your password, too. You will then be asked to create a new password at that time.
If you do not use your membership ID number, you WILL lose all of your previous years. 
Note, if you do not know your membership ID number you can call our offices 800-232-2283 Mon.-Tue.-Thur. 9am-5pm, Fri. 9AM-6PM, or you can email abate@abateonline.org
************************************************************
SINGLE MEMBERSHIP RENEWAL
One-year single membership is only $25
COUPLE MEMBERSHIP RENEWAL
One-year couple membership is only $45
 ************************************************************
* * * Only VISA or MasterCard accepted * * *