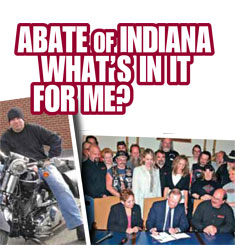 What's In It For Me?
ABATE of Indiana is the nation's largest, most successful, proactive, state motorcyclists' rights organization with thousands of members across the state and nation. Our interests range from street to off-road, educational to legislative, philanthropic activity and everything in between, with a non-discriminatory foundation towards the promotion and preservation of motorcycling for future generations.
ABATE was established in 1975 to represent the best interests of motorcyclists and the sport of motorcycling at the Indiana Statehouse and throughout Hoosier communities. Our presence during the legislative session ensures that motorcyclists are represented, giving a "voice" to Indiana riders for more than 43 years.
Whether it's a discriminatory fee, unfair law, or issue that affects motorcycling, ABATE is a respected authority and serves as a resource for lawmakers, business leaders, community officials, and motorcyclists. Click here for more about ABATE.
One-year single membership is only $25 | One-year couple membership is only $45 
---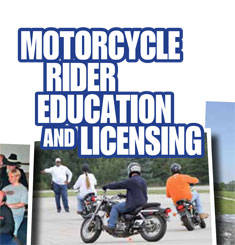 Motorcycle Rider Education and Licensing
ABATE is proud to be serving the motorcyclists of Indiana with quality, award-winning rider education for over 37 years. Started in 1977, ABATE of Indiana took the initiative to bring formal motorcycle rider education to the state with highly-skilled instructors and nationally recognized curriculum, winning praise from our students each year.
ABATE operates classroom facilities throughout the state. More than 130,000 individuals have been trained since the program's inception. Learn more about the rider education program.
ABATE serves as a resource for lawmakers, business leaders, community officials, and motorcyclists.

One-year single membership is only $25 | One-year couple membership is only $45 
---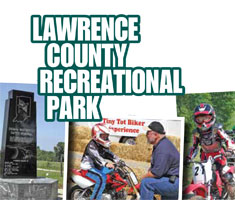 Lawrence County Recreational Park
The state's only motorcycle/ATV off-road park with the family in mind.
Lawrence County Recreational Park (LCRP) features over 60 miles of beautiful, maintained trails winding through 400 acres of wooded areas and open fields, where you can feel safe to explore, because no trucks or buggies are allowed.

The park is a safe and welcoming environment for families to spend a day or weekend with a full-service RV park and primitive camping available and shelters for a relaxing picnic. 
While at the park, don't forget to visit the Indiana Motorcycle Safety Memorial and Women in Motorcycling Memorial open year round honoring those who dedicated their lives to the betterment of motorcycling in Indiana.
One-year single membership is only $25 | One-year couple membership is only $45 
---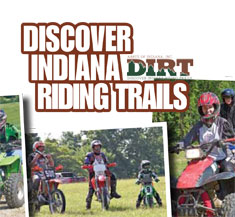 Discover Indiana Riding Trails
In 2010, ABATE welcomed the state's OHV (off-highway vehicle) advocacy authority, Discover Indiana Riding Trails (DIRT) into our family. DIRT brings their expertise in everything off-road, and their dedication in preserving OHV rights while providing future opportunities here in Indiana.
DIRT has worked hard to bring OHV opportunities to all Hoosiers through their past and continued efforts, creating relationships with the Indiana Department of Natural Resources (DNR) and other state agencies to open, maintain and develop new opportunities throughout the state. They have also played a vital role in opening over 5,000 acres of state-owned land.
With DIRT's involvement, the DNR opened Red Bird SRA (State Recreational Area), an OHV park with 1,200 acres in 2003. In 2008, the DNR opened Interlake, Indiana's second OHV/multi-use park with 3,500 acres.
If it involves OHV in Indiana, DIRT is in it.  Go to the DIRT website.
One-year single membership is only $25 | One-year couple membership is only $45
---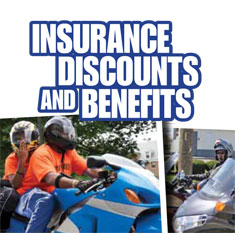 Insurance, Discounts, and Benefits
Every current member of ABATE is automatically provided with a $3,500 accidental death and dismemberment policy at NO COST. As long as your membership is current, you are covered!
ABATE also provides access to insurance discounts for your motorcycle, car, home, etc. through our preferred insurance provider.
Included with every ABATE membership is an exclusive subscription to "Hoosier Motorcyclist" magazine - a nationally recognized, monthly magazine that is available only to members.
As part of your membership, you receive discounted entry to over 180 ABATE sanctioned events, and reduced admission to the "Boogie ®", a four-day motorcycle festival held at the beautiful Lawrence County Recreational Park. The Boogie ® is host to thousandsmotorcyclists each year, national and local bands, as well as many other activities to keep you entertained.
One-year single membership is only $25 | One-year couple membership is only $45
---
ABATE Legal Services
Representing ABATE members for over 25 years, ABATE Legal Services is staffed by highly skilled and recognized attorneys who look out for the best interests of our members. Lead attorney Rodney Taylor has been recognized as one of Indiana's Super Lawyers year after year and is highly respected by the legal community. Don't be fooled by other law firms who claim to be qualified because they ride - trust ABATE Legal Services because they are the best.
As an added benefit, ABATE members pay only 28 1/2% of total recovery and expenses, as approved by the client, consistent with and conforming to applicable state law. Other firms charge 33 1/3%, 40%, or even 50% of recovery expenses. Members are never charged for motorcycle recovery damages. A 24-hour toll-free telephone number is available to all members. Call ABATE Legal Services at 800-25-RIDER.

RoadHazard.org allows you to report road hazards you encounter on your travels by filling out ABATE Legal Services' simple online form. Put the authorities on notice and save innocent lives.
One-year single membership is only $25 | One-year couple membership is only $45