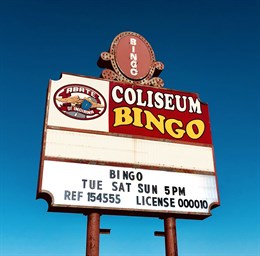 Freedom Hall: Home of ABATE of Indiana's Coliseum Bingo
ABATE of Indiana's Freedom Hall is a 22,000 square foot building in Fort Wayne that is home to ABATE's corporate offices. Feature a large banquet area, stage, full-service kitchen, meeting rooms, and a large, well-lit parking lot. The building can accommodate up to 600 people.
ABATE of Indiana's Freedom Hall is also home to Fort Wayne's famous Coliseum Bingo. Ranked as one of the top bingo halls in the state, we're also one of the largest contributors to charities, such as MDA, and Riley Hospital for Children.

 Like Us on Facebook! 
With regular payouts of nearly $6000 each session, we offer a comfortable gaming environment for young and old. The hall also offers a frequent gaming card where participants can earn free games.
HOURS: Tuesdays, Saturdays, and Sundays. Doors open at 3PM, the first game starts at 5PM, warm-ups at 6PM, and regular sessions start at 7PM. (You must be 18 to enter and play.)
BINGOS HONORED: Straight Line, Diagonal, Four Outside Corners, Four Inside Corners, and Corner Clusters
GAME PRICES: 2 packs with the works (includes all games in our program) are $25 before 6 PM. 9-card packs are $10 (additional packs For $5). Ashtray games are free with packs. We mark cards with daubers and have them for sale for $2 each. Our program pays out the state maximum with hot balls included at no additional charge. Most games payout $100, four games payout $400 with a $100-second chance. Our jackpot is a $1000 cover-all with a $200-second chance.
BIRTHDAY SPECIAL: You can play one time for free either 7 days before or after your birthday. The free birthday pack includes two 9-card packs and the works which will cover our entire program. You just need to bring a valid, picture ID with you.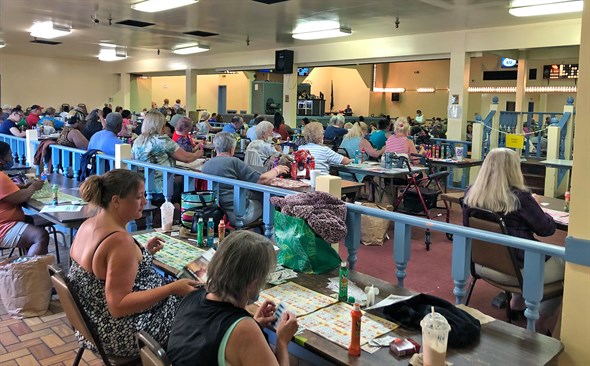 Freedom Hall is available for rent! 
Freedom Hall is capable of hosting large parties, banquets and special events, in addition to the gaming activities. If you would like to book this outstanding hall, please call 260-490-9999 for more information.
Freedom Hall is located at 911 West Washington Center Road, in Fort Wayne (just off I-69 and Lima Road).
Hours: Tue: 5:00 pm - 10:00 pm, Sat-Sun: 5:00 pm - 10:00 pm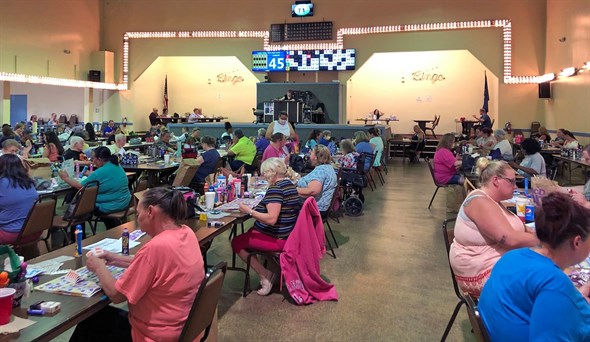 Indiana Gaming License No. 000010 | Ref. 158538