What is the Boogie?
The Boogie is ABATE of Indiana's annual fundraiser. All proceeds go directly towards ABATE's efforts to preserve and promote motorcycling throughout Indiana. The Boogie is a registered trademark of ABATE of Indiana, Inc.  All rights reserved. Artists subject to change.

43rd Boogie July 20-23, 2023
Visit www.theBoogie.org for details
---
Boogie RV reservations are now available for 2023!
store.abateonline.org
---
 Boogie suggestions wanted!
Your input is important to us, and so is the Boogie! For over 42 years, the Boogie has served as THE fundraiser for our organization and a source of great pride. Over the years, we have made many enhancements and changes to improve the event, but want your ideas to make it even better. What do you like? What don't you like? What would you do to improve things? Help us make it even better, because we can't do it without you.
Please send your suggestions to abate@abateonline.org
All suggestions will be shared and discussed with the board of directors.
---
 Thank you to everyone who joined us at the 
Boogie 2022!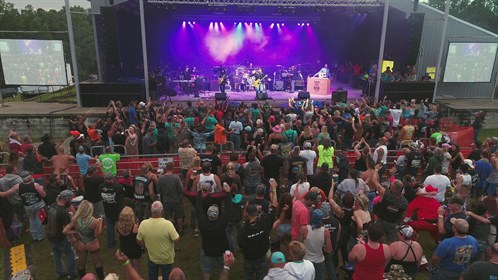 ---
Looking for Boogie photos? 
Click here for 2022 Boogie photos
Click here for 2021 Boogie photos
Click here for 2020 Boogie photos
Click here for 2019 Boogie photos
Click here for 2018 Boogie photos
Click here for 2017 Boogie photos
Click here for 2016 Boogie photos
Click here for 2015 Boogie photos
Click here for 2014 Boogie photos
LIVE MUSIC
featuring
NATIONAL and LOCAL Artists
---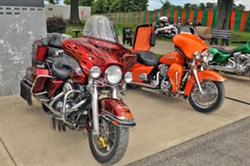 FREE Ride-In BIKE SHOW
---
Motorcycle SWAP MEET 
Parts, Accessories and Gear
---
HOOSIER HONEY CONTEST
---
FREE Tattoo & Arm Wrestling CONTESTS
---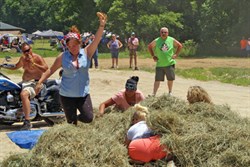 featuring some traditional field events
---
FREE Scenic BIKE RIDE
---
FREE TENT CAMPING
and SHOWERS
---
Past Boogie Performers 
The following national acts have previously performed at the Boogie:
2022: Creed Fisher, Naked Karate Girls, Purrfect Angelz, The Dane Clark Band
2021: The Flaunt Girls, Flying Toasters, Bluffett
2020: The Black Moods, Jason Sturgeon, Naked Karate Girls
2019: Canned Heat, Big Brother and the Holding Company, Randy Hansen
2018: Montgomery Gentry, Henry Lee Summer, Kiss Army, Free Fallin
2017: Great White, Fuel, Marcy Playground, Dishwalla
2016: Lita Ford, Blackberry Smoke, Henry Lee Summer
2015:  Night Ranger, Trick Pony, Jasmine Cain
2014:  Here Come the Mummies, Blackhawk, The Outlaws, Blackjack Billy
2013:  Saliva, Queensryche, John Cafferty and the Beaver Brown Band
2012:  Buckcherry, Here Come The Mummies
2011:  Black Oak Arkansas, Pat Travers, Ronnie Montrose, Mark Farner, Kyle Turley, Atlanta Rhythm Section
2010:  

.38 Special, 

Gallagher (comedian)
2009:  Heidi Newfield, Eddie Money, Asia featuring John Payne
2008:  Blackfoot, Tony Steven's Slow Ride (Foghat), Point Blank, Shooting Star, Exile
2007:  Rick Derringer, Quiet Riot, Ricochet, April Wine, Head East
2006:  Ted Nugent, Rare Earth
2005:  Lynyrd Skynyrd, Edgar Winter
2004:  Kenny Wayne Shephard, Pat Travers, Warrant
2003:  Nazareth, Lou Gramm (Foreigner), Brian Howe (Bad Company)
2002:  Joan Jett & the Blackhearts, David Allen Coe, Foghat, Kentucky Headhunters, Southern Rock Allstars
2001:  Ozark Mountain Daredevils, Little River Band
2000:  John Kay & Steppenwolf, Jim Dandy (Black Oak Arkansas), Pat Travers, Brian Howe (Bad Company), Southern Rock Allstars
1999:  Blue Oyster Cult
1998:  Cheap Trick, Marshall Tucker
1997:  Kentucky Headhunters, Three Dog Night
1996:   Jeff Healey Band, .38 Special
1995:  Kentucky Headhunters, David Allen Coe, Pat Travers
1994:  John Kay & Steppenwolf, Blackfoot
1993:  Molly Hatchet, Jim Dandy's Black Oak Arkansas